Our story. How it all started.
WE EXIST TO TRANSFORM THE FASHION INDUSTRY.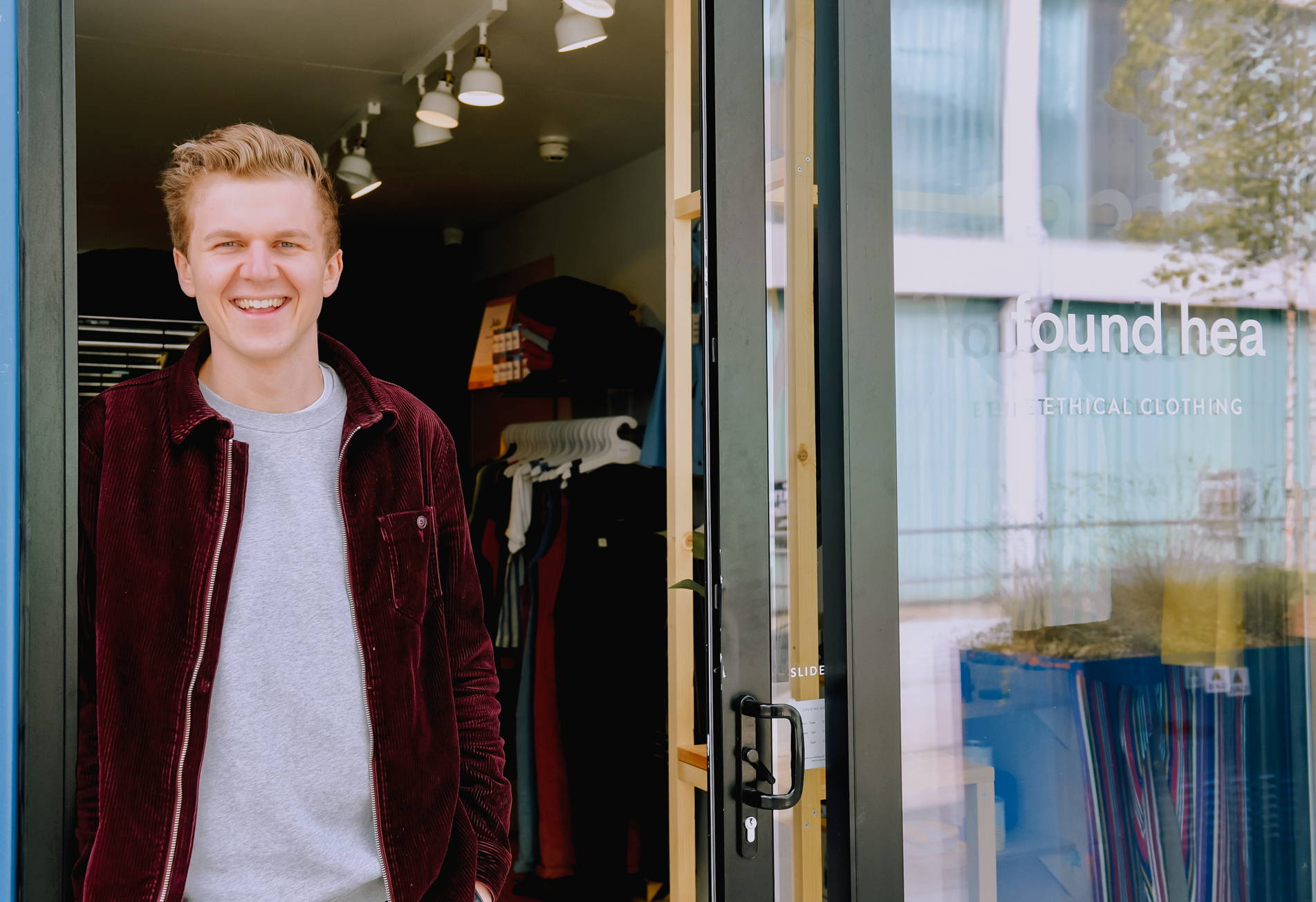 2013
It was summer of 2013, I was out shopping and my conscience wouldn't let me buy anything I didn't know was ethical. It was a little out of the blue. But I couldn't buy when there was a possibility that the person who made it did so in horrible conditions, for little pay. So I made a switch.
As you may have done as well, I would endlessly search the internet trying to find clothes that I liked and were ethical. A hard task. At that time I was just about to move to Bristol for university.
2015
During my time at university, I knew I wanted to set-up a business and that it would be in ethical clothing. The ideas went through various iterations; creating shoe brands, printed t-shirts etc. Until one day in the winter of second year, I sat down to ask God about business plans for the future.
I wrote down various things I felt Him say, then sat back in my chair and at that point had the idea of starting a physical clothing store. There is something special about physical stores, how they bring people together, have tangible products, whilst allowing for the creativity of design and buying. So, that's where the journey of the store began.
2017-18
The next big step was collaborating with the online men's ethical clothing retailer Brothers We Stand. Together we set-up the store at Wapping Wharf in Bristol. As the store began to develop, I introduced womenswear and lifestyle products. At this point, the vision of the store was veering from the collaboration and needed a re-brand to incorporate the demand for womenswear. Hence, Found Hea was born.
2019
Found Hea is established on the principle of creating good. Good for makers and the planet as well as good design. Through the store we aim to make ethical clothing more accessible, opening up the idea of ethical clothing to consumers who haven't thought about it before, as well as being a place for those who have been looking for an ethical store.
2020
What a crazy year this one was. As with the whole world, our store at Wapping Wharf closed down for a few months. We spent lockdown building a fancy new website and then (through a miraculous turn of events) in December we opened a huge new store in the centre of Bristol, with our neighbours Fig1.
I hope you find brands, products and stories you're inspired by, as you impact the world with each purchase you make. Remember, the impact you have is greater than you perceive.
Sam Mabley
Founder, Found Hea